The place to be for all Apple enthusiasts
SAY HI TO YOUR NEW APPLE FRIENDS, JOIN THE COMMUNITY NOW.
On AppleSocial.net you can Join Apple product related groups or create your very own, make friends and share your common interests and passion. You can start your own site or blog, join the forums, share images, videos or links and more…
FRESH CONTENT ADDED EVERY DAY
The AppleSocial.net community and social network will provide you all the information you need for your iPhone, iPad, iMac or any other Apple device you may have.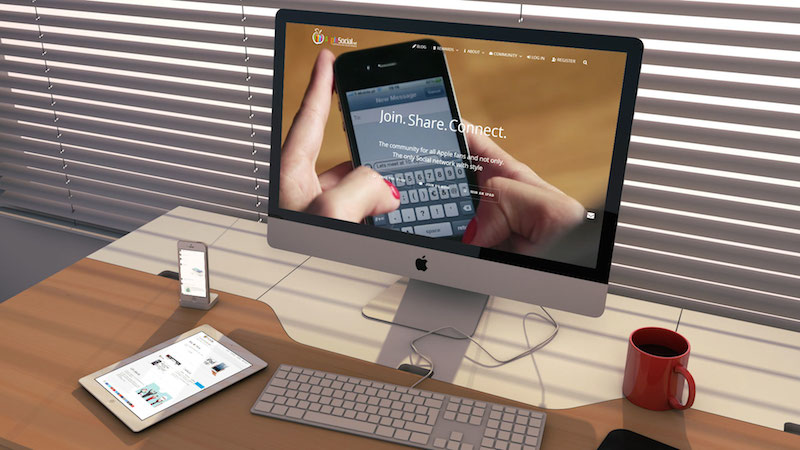 AppleSocial.net has amazing community and social features.
Our growing online community gives you the opportunity to create and update your personal profile, exchange messages and discuss ideas, technical issues, expectations about the next iOS or iPhone 6.
The social features are endless. Get notifications from your subscribed groups, create your own galleries with images and videos, use checkins and more..
Check out the explainer video
Feature will be added soon!
You can sell digital, physical or downloadable products with ease.
Apple enthusiasts found this community most useful and entertained.
Some of APPLESOCIAL Feature Highlights