GET CONNECTED
Find Apple fans, enthousiasts and users from all over the world , make friends, exchange ideas, have fun.
The Social Network for meeting
Apple Fans and Enthusiasts
AppleSocial.Net is a community and social network for all Apple enthusiasts to join and interact with each other.
Some of APPLESOCIAL Feature Highlights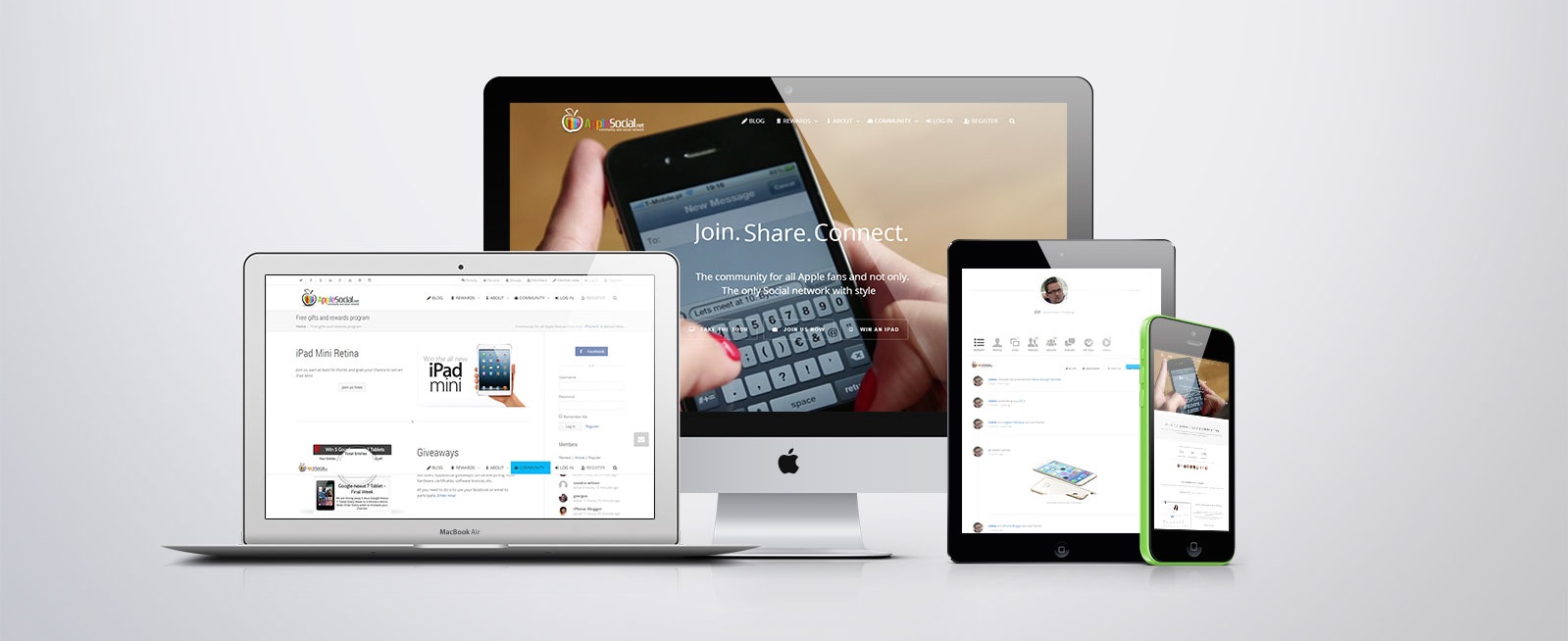 Join the Apple community today!