Apple changed the very fundamental way we look at computers by introducing iPad tablets in to the mainstream market. Today tablets enjoy huge success and have been widely speculated as the replacements for laptops. With more and more advancements in computer manufacturing technologies, chips are getting smaller and then even smaller again. There is no doubt that in the near future tablets will completely remove the laptops from the very imaginations of the end users.
iPad has always been a hit and it's the most favoured tablet till date. We had already reviewed iPad before, but this week we got our hands on the latest offering from the apple i.e. iPad 4. After deliberate testing we have written a review so that you can make a wise decision on purchasing a tablet for yourself.
The iPad two comes with a 1.5 GHz dual core apple swift processor; however there is another variant that ships in with a Cortex A9 processor instead. Both processors are incredibly fast and handle the work load very easily. While using iPad 4 we never felt that it is falling behind due to slow processing speeds. Apple marketed iPad 4 by stating that it is twice as fast as the iPad 3. We ran our own tests and found that this statement is indeed very true, the iPad 4 is significantly faster than its predecessor.
Coming to the display, it features a 9.7 inches diagonal screen size. The resolution supported on iPad 4 is 2048 x 1536p, this means that the display is full high definition and the brilliant design with retina display technology takes the viewing experience to a new level. Many users have stated that iPad 4's retina display is the best display ever on any currently available tablet in the market.
It has two cameras, one in the front and the other in the rear. The rear camera is a 5 megapixel autofocus isight camera and features a five element lens and an advanced filter. Ipad 4 also has image stabilization and face detection capabilities, thanks to its larger camera aperture. The image stabilisation will help you in capturing those precious moments without any blurring in the images. It also significantly improves the quality of the video recordings. The face detection feature is actually a software implemented feature, it is meant for use on social networking websites. Another advantage of face detection feature is that while capturing an image it automatically detects the human faces and adjusts the focus accordingly.
We ran iPad for 8 hours and found that it has some heating issues, even though it fairs well when compared to other tablets of its size but still we won't give it full marks for heat dissipation.
The apple iPad 4 comes with most of the popular connectivity features; it supports WiFi, Bluetooth 4.0 and also supports all major GSM and CDMA networks including the 3G network.
Pros:
Beautiful design.
Twice as fast when compared to its predecessor.
Metallic frame prevents scratches.
Retina display is simply amazing.
Image stabilisation feature for better camera usage.
Cons:
Heats up when used for longer times.
Metallic frame is susceptible to finger prints.
Expensive.
Verdict:
If you are a loyal apple customer then this is a must buy product for you. If you are looking for a 10 inch tablet then there is no other tablet in its category that even comes closer to it. however if you can afford to increase your budget a bit then we will advise you to take a look at ipad air which is also a 10 inch tablet but much lighter than iPad 4.
Matthew Anton has been a loyal Apple customer for more than 5 years and has been writing shopping reviews for Apple products always.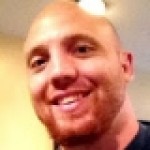 Latest posts by Matthew Anton
(see all)