The new iPhone has arrived and bears a host of upgrades, additions and re-designs. But how does it stack up against its most recent predecessor, the iPhone 4S? Does it bring enough new goodies to the table to make it a worthy upgrade, and what are the key differences?

At Best Mobile Contracts we've pored over the spec sheets and press releases to put Apple's two latest smartphones head-to-head. Read on to find out what we found…
The Retina Display

Both the iPhone 4S and iPhone 5 are equipped with Apple's standard-setting Retina Display technology, but the iPhone 5 ups the ante with the first 4" display ever installed to an iPhone. The new display maintains the same width as the older iPhone models, but is stretched out to achieve something closer to a 16:9 aspect ratio, ideal for watching movies and providing an extra row of homescreen icons!
The Processor
Apple's dual-core A5 processor pushed the limits of mobile gaming performance on the iPhone 4S, and the new A6 pushes them again, with up to twice the CPU speed and twice the graphics performance. At this early stage it's hard to say how well this power will be harnessed by app developers, but expect to see some stunning graphics on that new wide-screen display before long!
The Cameras
At first glance, you'd be forgiven for thinking the iPhone 5 has the same rear camera as the 4S. Certainly, they have the same resolution, 8 megapixels, but the camera of the iPhone 5 has had numerous other upgrades, including improved low-light performance, redesigned optics and a panorama mode.
The front-facing camera has also been upgraded in the iPhone 5 and is now capable of recording 720p video. The rear-facing camera can record video at 1080p, like the iPhone 4S' camera could, but throws in the new trick of taking still images while recording.
Connectivity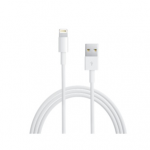 Apple's iPhone 5 is the first device from Apple to offer 4G speeds through LTE, representing a significant step-up in mobile data download and upload speeds, where networks offer these services. Furthermore, the iPhone 5's Wi-Fi receiver has been upgraded to allow data transfer speeds of up to 150 Mbps.
The Dock Connector
Finally, Apple have re-designed their dock connector for the iPhone 5 and the latest generation of iPods. The iPhone 4S is equipped with the traditional 30 pin Apple connector, which has been in use since 2003, while the iPhone 5 will make use of the new 9 pin 'Lightning' connector, which is smaller and can be used either way up!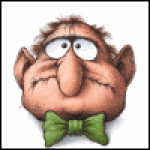 Latest posts by iPhoneGuru
(see all)