Apple Puts An End To All Speculation
All the speculation in the world is still not going to contain the amazing features that characterize iPhone 7 and iPhone 7 Plus. As was rumored, the design is really almost alike the iPhone 6s and it doesn't come as a surprise in the wake of the  popularity that the phone enjoys. The phones are completely water resistant and boast of the absence of a headphone jack. What anybody has to do is to keep in mind unique features like the dual cameras with an increased efficiency which has been the talk of the town.
The World Had To Love The New iPhone 7 and The iPhone 7 Plus
Apple and everyone associated with it too have been preparing quietly all this while and this amazingly complicated yet user friendly software has come out by the way of the two latest phones. New iPhone 7 and The iPhone 7 Plus are really an Outstanding Innovation from Apple's with advanced & innovative features. Everybody has high hopes of the latest that Apple has to offer. And Apple may be trusted blindly about being the most charming company it its own line of work in the way they conduct their business globally. The Taptic Engine haptic feedback system is surprisingly enough going to provide a different vibration alert for different alerts.
Count On Apple To Do It Every Single Time!
Nobody is going to sit in a corner and watch the proceedings from afar. It's time to again jump right in and do what they've always done; surprise people with their latest innovations and making life easier for their clients. That is the one thing that has characterized Apple since it first entered the fray, great customer service. At the time, nobody could ever have believed what Ace Entrepreneur Steve Jobs had set out to do; change the world. Microsoft was the name of the game then and nothing else could have been an iota of what Bill Gates had turned his company too.
There Won't Ever Be Another Steve Jobs
Only a management guru like Mr. Jobs could have accomplished what he did through all his business endeavours which were so close to his heart. He touched all humanity in a way that no one probably else ever would and remained devoted to his work till cancer rendered him incapable of functioning.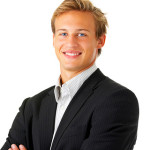 Latest posts by Andy Smith
(see all)
Tags:
apple news
ios
ios 9 apps
iPhone 7
iphone 7 plus