Apple's most recent launched operating system for iOS device is IOS 9. Apples intention to updated application is to perk up the experience of iphone user in concerning to security, stability, and improved functionality. So many predictions, assumptions and rumors were holding the market of iphones. Launch of iOS 9 brought subtle amendments in design, advanced features, enhanced performance and improved functionality. Almost every updated version is expected to fulfill previously mentioned criterion. So here we are talking about actual new features iOS 9 bringing for us.
Apple Music Feature
Apple's made a big announcement by calling its new music feature as "first truly global radio station". Apple Music openly tries to win over services as Spotify and Rdio. Apple bring in social features with music which user get in touch with social media content moreover get a chance hook up with artist. Another feature is live DJ service called Beats 1 has its DJs satiations in London, L.A and NYC. Music plans are available at competitive price $10 and family plan at $15.
Apple Proactive/Updated Siri
Finally Apple comes up as a competitor next to Google with its updated siri inward in iOS 9. It is additional privacy-focused substitute for Google. Quite smart app which make user proactive by notifying about traffic conditions of before leaving for meetings. Apple proactive will suggest apps to initiate or people to get in touch based on usage patterns. Location based suggestions for eating points, news updates and other remarkable places.
Apple Maps Transit Directions
Before arrival of iOS 6 in 2012 Google Maps was the go to maps provider for Apple. Gradually with updated version Apple maps has improved a lot and stood as a competitor for Google Maps. Apple had plan to launch updated Maps feature in iOS 8 but later company decided to improve transit and took some more time to launch it with iOS 9. Apple announced name of United States, China and London as cities to receive the new directions initially. Approximately 300 cities of China will support public transit via Apple map. Few more features like walking times, step by step directions and accessibility to multiple transit options at a given station.
Apple Wallet
Apples passbook app is upgraded and renamed as Wallet here in iOS 9. Besides using payment cards consumers are provided with facility to save rewards and loyalty cards too. Various iOS app development companies will be implementing these features. Wallet app recommends which card you require in particular store. User need to just double-click the Home button to pay quickly when iPhone is locked.
Many more notable features are embedded in iOS 9. It has added with more intelligence and proactive features. Multitasking features specifically crafted for iPad users by which one can use two applications at the same time. Apple has brought many new features and stood as competitor to many brands. It seems that iOS 9 is tremendously efficient and might meet almost all expectations of iPhone user.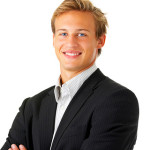 Latest posts by Andy Smith
(see all)
Tags:
apple maps
apple music
apple updated siri
apps wallet
ios 9 apps
ios apps