If you love Apple products, then you know it's virtually impossible to predict which ones will be released from year to year because the company is so secretive. Luckily, though, it's fun to try and guess!
So, what new Apple products do we think will be released in 2013?
1. A new iPhone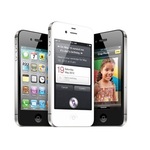 This is as much of a certainty as death and taxes! The only question is which iPhone will Apple release in 2013? Will they follow the pattern of the iPhone 3 and iPhone 4 and go with the iPhone 5S, or will they skip ahead to the iPhone 6?
Some experts seem to think they'll start with the iPhone 5S, then move onto the iPhone 6 before 2013 ends – meaning that iPhone lovers had better save up their pennies this year!
2. A new iPad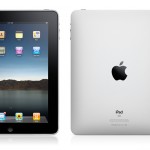 This is another virtual certainty. The only question is will Apple go full-speed-ahead with both a new iPad mini and a new full-size version, or will they opt for one over the other?
Experts seem to think we'll see new versions of both Apple products this year. After all, the iPad is incredibly popular, and the mini got really good reviews, so there's no reason to stop now!
However, there's another question to ponder. The last full-size iPad came out in October 2012, so will Apple decide to go on a six-month release schedule and come out with TWO full-size iPads in 2013?! They might. Again, if you love Apple products, this could be the year to be even stricter about saving your pennies!
3. Better options for Apple TV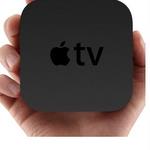 Right now, all you can do with this Apple product is connect to digital stuff – like Apple's digital stores, Netflix, Hulu, and iOS and Mac equipment that are connected to your WiFi network. However, there are rumors that Apple may release an actual TV in 2013 – one that actually connects to your cable, like a traditional TV. But the rumors are just that – rumors!
After all, traditional TVs go against the thought behind all of Apple's other products. You don't need to replace a traditional TV every year. There's no way to "make it better" or add new features every couple of months. So, it makes you wonder if Apple is willing to go down that road.
Even if they don't come out with a traditional TV, you can bet that Apple will do something in the TV market this year (like adding Siri to Apple TV, perhaps?). There's simply too much buzz around this Apple product for them to ignore it!
4. Subscription radio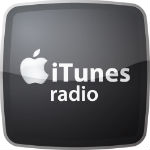 Apple has been trying to do this for awhile, but they haven't been able to close a deal. However, they've seen other subscription radio services surge in popularity, so 2013 may be the year Apple finally decides to do whatever it takes to get a deal done.
And think about it – something like iRadio would be the perfect thing to unveil on the new iPhone 6, wouldn't it? Plus, it would give Apple a chance to introduce all kinds of new apps and other fancy gadgets.
5. A watch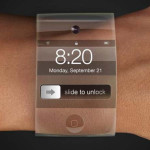 There has been buzz about adding a so-called iWatch to the list of Apple products ever since Steve Jobs joked about one of Apple's higher-ups using the iPod nano as a watch back in 2010. The buzz hit a new high recently, though, when rumors started flying out of Asia that a watch is actually in the works.
A watch would definitely be one of the most different products Apple could come up with! However, it would also go against the marketing for its biggest product. Remember, when the very first iPhone came out, one of the selling points was that it could actually replace your watch!
So, What product has your preference for 2013? Speak your mind by commenting.