iPhone 6 rumors are burning up the world wide web!  Some of them are downright ridiculous, while others seem to have some real merit.  Of course, in true Apple fashion, Apple isn't confirming or denying anything — meaning the rest of us are stuck sitting here trying to figure out what's REALLY going on!
Most of the biggest iPhone 6 rumors center around the screen, so we'll start there.  There's talk that the iPhone 6 will have a 4.5″ screen, which would make sense, since other smartphones have come out with much larger screens lately.  Even though the iPhone is one of the most well-known names in the world, they've got to keep up with the competition!
However, a larger screen doesn't necessarily mean a larger phone.  Supposedly, the iPhone 6's home button will be moved over to the side, so that the screen can take up the entire front of the phone.  There's even a wild rumor going around that the iPhone 6's screen will wrap around to the back of the phone, too!  That way, Apple could double the size of its screen, without making the phone any bigger.  (In fact, another rumor says the iPhone 6 will actually be slimmer than its predecessors.)
Bigger or not, what exactly will you SEE on that new screen?
One of the biggest iPhone 6 rumors is that it's going to have an A8 processor.  There is actually some substance behind this rumor, because Apple recently signed a contract with TSMC (Taiwan Semiconductor Manufacturing Company), one of the leaders in the industry.
The only problem with this rumor?  The A7 processor isn't even out yet!  This point actually brings us to a rumor about the iPhone 5S.  Supposedly it's going to come out with the brand new A7 processor, which would pave the way for the iPhone 6 to be the first with the A8.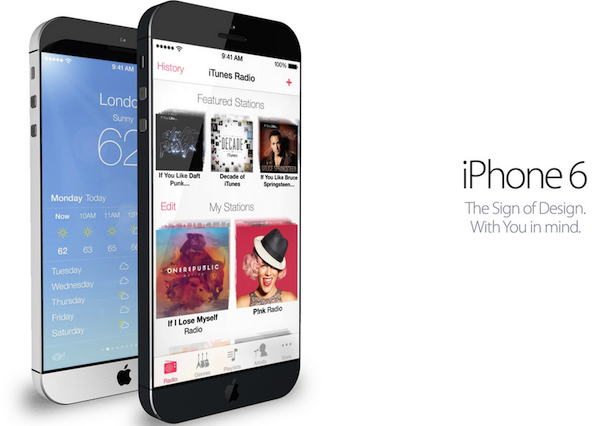 And speaking of the iPhone 5S, is it just one big myth?
Some "conspiracy theorists" think that Apple may skip the iPhone 5S entirely so that shoppers will HAVE to buy the more expensive iPhone 6.  However, we think this scenario is completely unlikely, since the iPhone 5S buzz has been going strong for months.  We don't even think Apple could pull off a fast one like that!
In fact, some people think that the iPhone 5S and the iPhone 6 will have the same release date.  We think this is a little far-fetched, though, since it would make for giant lines and complete chaos at Apple stores!
But when it comes to an actual iPhone 6 release date, we're as stumped as everyone else.  There are tons of dates swirling around the blogospheres, from sometime in the Fall of 2013, to the Summer of 2014.  We tend to think that the iPhone 6 will be released shortly after the iPhone 5S (which, as the rumors predict, will happen sometime in September).  That way, holiday shoppers will be able to scoop it up — which would create far more immediate sales than if the iPhone 6 was released after the New Year.
There's another big iPhone 6 rumor floating around out there, and it has to do with colors.  Supposedly, the iPhone 6 is going to be made out of plastic, so that people can pick their favorite color, instead of having a basic black phone.  So far, the rumor mill says iPhone 6 owners are going to be able to choose from red, green, yellow, blue, and white.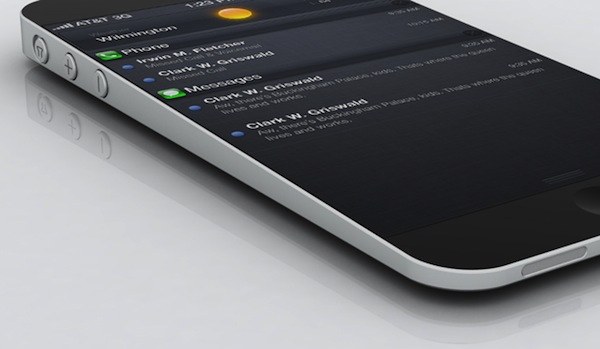 But the iPhone 6 isn't going to be all about the display!  Apparently, there's going to be a whole lot of room to maneuver inside this phone!  Lots of pundits say that the iPhone 6 will have several storage capacity options — 16 GB, 32 GB, 64 GB, and 128 GB.  That would be something that other popular smartphones just don't offer.
No matter what the iPhone 6 looks and acts like, you can rest assured that it's going to come out with a ton of fanfare — whenever that happens to be!
Join the iPhone 6 group and discus, share, upload images and videos, make friends, get rewards and more!